Power Your Prose Like Pogačar: 5 Tips to Edit Yourself
Sept. 28, 2020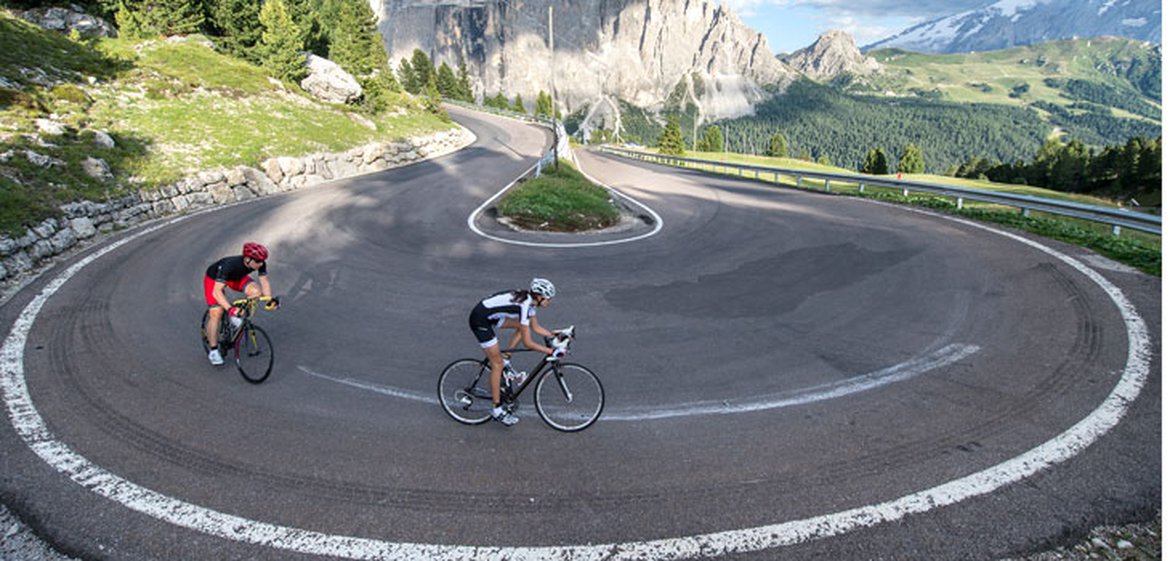 It was the best of times. It was the worst of times.

Slovenian cyclist Primož Roglič had worn the leader's yellow jersey for over 1800 kilometers. Then, in what seemed like the blink of an eye, he lost it to his compatriot Tadej Pogačar.

I'm talking about the 2020 Tour de France, of course. The gruelling annual bike race that traverses France, almost every day for three weeks straight, save for two rest days.

I've been watching the Tour every year since 1999 (yes, the Armstrong era, but we won't go there. Not here. Not now.) Normally, the Tour is a July fixture, but this year, the COVID-19 pandemic pushed it out to September. Whatever the month, I love everything about it – the stunning French scenery, the incredible sporting prowess, the "suffering", the team tactics, the unexpected changes of momentum.  

In this regard, the 107th edition did not disappoint.

Going into the penultimate day, the Individual Time Trial, or "contre-la-montre" as they say in France (translation: against the clock), Roglič, who won last years' Vuelta a España, was ahead of the 21-year-old Pogačar by 59 seconds. 59 seconds may not seem like a lot, but pretty much everyone expected Roglič to keep his lead and triumphantly ride into Paris the following day, toasting his teammates with champagne.

But then the unexpected happened.

Roglič didn't exactly have a terrible day – he finished in the top 5 on the course – but Pogačar rode the time trial of his life. Pogačar not only made up the 59-second deficit; he put another 57 seconds on Roglič. It was gutting to watch Roglič's Tour de France dream slip away as he appeared to become more and more unhinged with every kilometer.

Still, that is sports. Crazy things happen. As one cycling commentator wrote: "At the finish line, Roglič collapsed in disbelief that the maillot jaune that had been so carefully crafted in three weeks of racing had unraveled in little under one hour."

But maybe it wasn't so crazy.

In his post-race interviews, Pogačar explained that he and his team had done their homework. "We had come here…for a reconnaissance, so I knew what we were going to do and I knew where to accelerate and where to manage the effort," he said. "I knew every corner and pothole on the road."

Pogačar had ridden the course over and over and over until he knew it by heart. The team even practiced the bike change – from a time trial bike for the flatter first section to a lighter steed for the uphill finish at Les Planche des Belles Filles. Apparently, they had it down to 7 seconds; on race day they pulled it off in 5. Chapeau!

That struck a chord with me. In effect, Pogačar had "edited" his time trial to perfection.

The same goes for writing. One and done rarely, if ever, succeeds. To produce great, even good writing, you need to invest time and effort in editing.

In an ideal world, we'd all have access to an editor who could help us perfect our prose. But these days, that's a real luxury, even for many writers whose work is published in newspapers and magazines.

Here, then, are my top 5 tips to edit yourself.

1. Divide and conquer.
Remember that writing and editing use two different parts of your brain. Don't try to write and edit at the same time.

Dash off a first draft – however crappy it may be – and go back later to read, review, revise and refine.

2. Do a visual check.
Observe how your words appear on the page or screen.

Do you see big, unbroken blocks of text? Paragraphs that stretch from margin to margin, for several lines running? If so, please do your reader a favour and break your copy into smaller, more digestible chunks. To help impose order and structure, insert headings and sub-headings, and consider bolding key words and phrases.   

3. Use your voice.
Reading your work out loud will reveal a host of things that reading silently to yourself will not. Things like overly long or convoluted sentences, clunky transitions, even missing words.

If you find yourself stumbling when you read aloud, that's a clear sign that you need to edit your copy.

4. Cut the flab.
I'm always rabbiting on about keeping things short and sweet.

Avoid highfalutin words like cease and commence when stop and start will do just as well, if not better. Stick to sentences with an average of 15 words – that will ensure 90-99% understanding. And aim for paragraphs of two or three sentences only. Or fewer – online, a 1-sentence paragraph is not only perfectly acceptable, it can be very effective.

5. Stay active.
One of the easiest shortcuts to writing that is clear, confident and direct is to mostly use the active voice.

What do I mean by that? Ensure that the subject of the sentence is the person or thing doing the action, not the other way around. For example: "A third party analyzed the data, and our team wrote the report." Not: "The data was analyzed by a third party, and the report was written by our team." Using the active voice makes your writing shorter, livelier and less open to misinterpretation.

(For more on the active voice, see my blog post: Get a Move On! Use the Active Voice!)

Of course, as Tadej Pogačar knows, perfection doesn't just appear out of thin air. It takes practice. Lots and lots of it. And to quote another cyclist, Greg Lemond, three-time winner of the Tour de France and two-time road race World Champion: "It never gets easier, you just go faster." 

Remember this:
The secret to good writing is good editing.