Clarity is convincing.
You know how all companies seem to market themselves using the same words? "Results-driven, solution-oriented, whizz-banging blah, blah, blah..."
 
What I do is help engineers, lawyers, architects and other professionals figure out what really makes them unique and how to say it with a clear, human voice.  
 
As a result, their marketing materials — websites, brochures, proposals and presentations — cut through the clutter and stand out from the competition.
---
Verve Communications is a boutique consultancy dedicated to helping professionals communicate clearly and convincingly with their target audiences.
Verve helps build your brand, your revenue and your in-house capacity to deliver a coherent, compelling message.
---
Latest blog post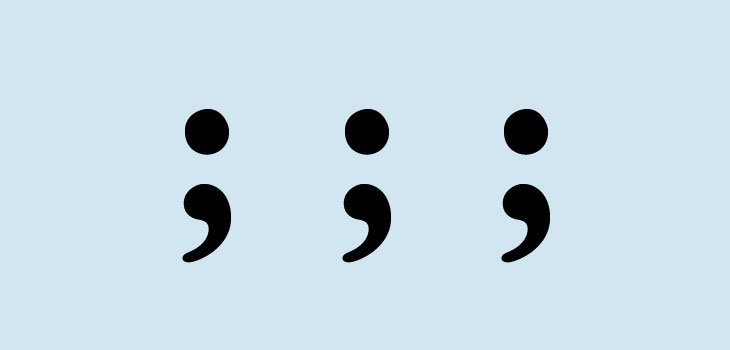 Let's Hear it for the Semicolon; It Deserves our Respect!
March 29, 2021
I am so excited.
A mere three days ago, I discovered that someone has written a book on the semicolon!
I confess I haven't yet read Cecilia Watson's Semicolon: The Past, Present and Future of a Misunderstood Mark, but if Mary Norris, The New Yorker's famous Comma Queen, says Semicolon is "delightful", I'm in.