Cooked to Perfection
Aug. 27, 2021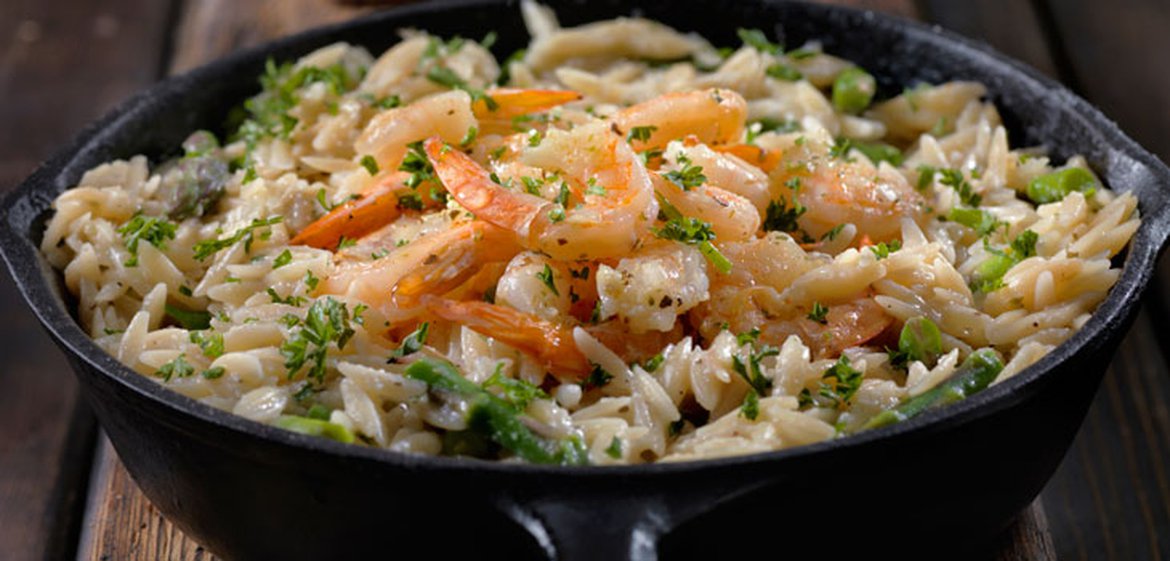 Last night I cooked the most scrumptious dinner of sauteed shrimp and orzo. It has a buttery boozy garlicky flavour, and the orzo gives it just the right amount of mouth-satisfying crunch.

The night before, I made salmon and tomatoes in foil. With olive oil and fresh basil leaves. Delish!

I've always enjoyed cooking — I still have the yellow duotang folder of recipes my mother packed me off to university with. It's stuffed with classics like meatloaf, "spaghetti" sauce, and chicken stir fry. Good everyday recipes all. No surprise that I still find myself dipping into that old yellow folder every now and then.

But …. you'll have to forgive me, dear Mother, for now I have something else….

I have the New York Times Cooking subscription!

To say that I like NYT Cooking is akin to saying that I like chocolate. (I am a chocoholic from way back.)

No…it's much more accurate to say that I'm 100% head-over-heals in love with this cooking subscription. The recipes are fresh, interesting and easy to follow. There are curated collections – like "24 Recipes for Everyone Who Hates Doing the Dishes" and "24 Classic Chicken Dishes You Should Know." And the search function is simple and, well, functional.

In short, NYT Cooking is a damn good piece of content!

Let me explain.

The content is useful.
NYT Cooking provides me with a treasure trove of recipes that I turn to almost every day. It educates me on how to do things like prep eggplant (spoiler alert: cut into slices and sprinkle with salt). And it solves my problems: What on earth am I going to do with radish greens?

NYT Cooking actually makes me want to cook—which is more than I say for many of the cookbooks stoically collecting dust on a shelf in my basement!

If you're a professional—an engineer, an architect, a lawyer or a consultant—your readers want content that is similarly useful, helpful, relevant and valuable. Sure, they're also interested in your latest success or award, but generally, they don't want to feel that they're being "marketed to."

My friend Michael Katz of Blue Penguin Development writes about the "content game" a lot. In this recent article Winning the Content Game, Michael reminds us:

"Step one in creating any kind of business content is to make sure it's useful to whomever you are trying to reach."

The content is high quality.
The recipes in NYT Cooking are tried and true. They come from a handful of trusted chefs, all of whom have done the hard work, so I don't have to.

Your content should feel the same way. Remember that as a professional, you have a wealth of insight and experience. You should aim to share some of that with your target audience, all those who rely on your expertise and ideas to make their business lives easier.

The content has personality.
Once you use NYT Cooking a few times, you'll probably find yourself gravitating to certain recipe authors more than others. Me, I like Mark Bittman and Melissa Clark. Others swear by Sam Sifton. Each author brings their own unique personality to their recipes. 

Likewise, unless you work for a large, multi-national company—and good for you if you do—you have the luxury of allowing your personality to shine through your content. You can afford to have a unique take on something and to tailor your style to fit your niche audience. And, to quote Michael Katz again, the real benefit of getting up close and personal is that you build trust and likeability:

"People start to feel like they know you. Which is just around the corner from trusting you. Which is a stone's throw from hiring you. Which is … you get the picture."

The design is simple.
NYT Cooking showcases some best design practices: it's easy to navigate; it's logically structured, and it's uncluttered yet visually attractive.   

I know many people think design is easy. I mean, it's just a matter of putting copy on a page and tarting it up with a few images from clip art, right? Wrong.

Design isn't a nice add-on, there to make things "look pretty." Good design, as NYT Cooking shows, is key to the overall effectiveness of any communication.

And, to quote the French, "c'est compliqué!" Good design involves a subtle interplay of fonts, type, images, colour, structure, spacing, alignment and hierarchy—to name just a few of the many ingredients designers stir into every project. (So do yourself—and your audience—a favour already: spend the money on a qualified graphic designer!)

I could go on and on about my new-found love, but why don't you check out NYT Cooking for yourself? Yes, it costs $50 a year (for those of us in Canada), but to me, it's worth every single penny.

Remember this: 
The best business content puts its readers first: it's useful, it's high quality, it has personality, and it mixes copy with good design to create one perfect plateful.
Effective Communication
|
Writing Tips & Tools