Bring the Noise: What Jürgen Klopp Can Teach Us About Communication
Feb. 28, 2020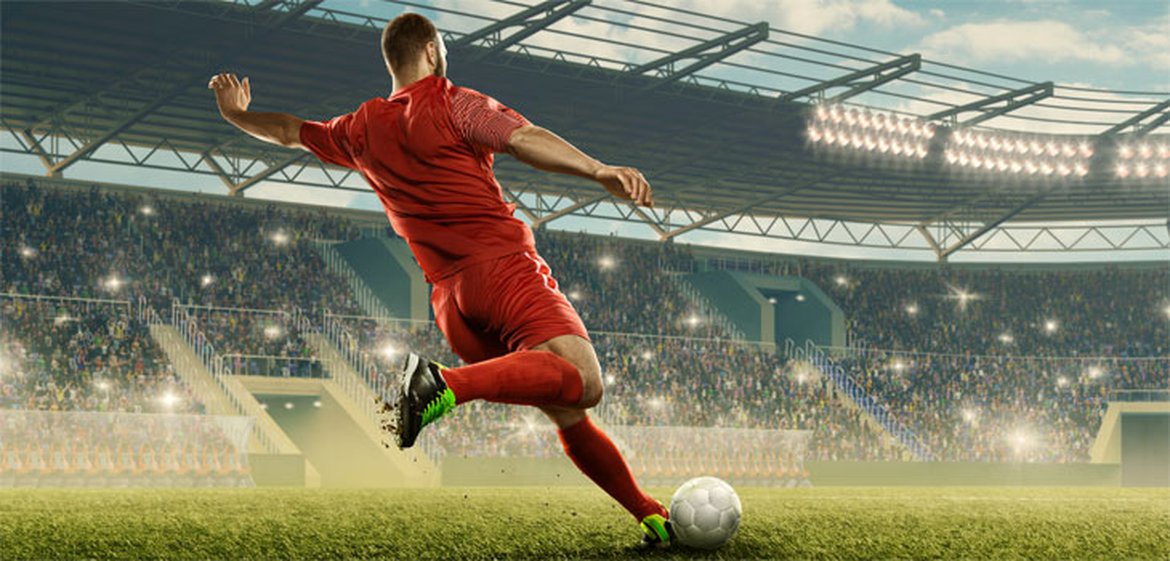 Much to my utter amazement, I have become a sports fan.
Not just any sports fan, mind you. An LFC fan. As in Liverpool Football Club. As in soccer.
If you follow the English Premier League, even just a bit, you'll know that Liverpool is on a remarkable and historic run to winning the 2019/20 league title. Something the team has not done since the 1989-1990 season. For the mathematically challenged, that's 30 years. 
As I write this, Liverpool has played 27 games. They have won all but one. And even that was not an outright defeat – it was a draw, or a tie, as we say here in Canada. This has put "The Reds", as they are known, 22 points ahead of their nearest rival, Manchester City. Let me make this clear: 22 points is a lot! The rest of the 19 teams are separated by 39 points.
Without a doubt, Liverpool owes their current winning streak to Jürgen Klopp, their colourful German manager.
Klopp is recognized throughout the international football world as a talented coach. In Bring the Noise: The Jürgen Klopp Story, author Raphael Honigstein quotes the CEO of the company that owns Liverpool Football Club: "I think his credentials as one of the best managers, if not the best, were apparent for all…What came across was his breadth of talent…the level of intelligence, the kind of analytical thinking, the logic, the clarity."
But, maybe even more importantly, Klopp is a brilliant communicator.
The most recent evidence of Klopp's communications prowess involved a letter he received from Daragh Curley, a 10-year-old Manchester United fan from County Donegal in Ireland.
Daragh wrote to Klopp "to complain."
"Liverpool are winning too many games. If you win 9 more games then you have the best unbeaten run in English football. Being a United fan that is very sad. So the next time Liverpool play, please make them lose."
Klopp is a busy man – he has big trophies on his mind these days – but he took the time to reply:
"Unfortunately, on this occasion I cannot grant your request, not through choice anyway. As much as you want Liverpool to lose it is my job to do everything that I can to help Liverpool to win as there are millions of people around the world who want that to happen, so I really do not want to let them down.
Luckily for you, we have lost games in the past and we will lose games in the future because that is football."
Can you guess what happened next? Klopp's letter went viral. My Google search produced over 1.3 million results. Mainstream media, soccer publications, bloggers – you name it – everyone around the globe, or so it seemed, picked up the story.
When asked about the letter at a news conference last Friday, Klopp explained, "I cannot answer all the letters, I get a lot. But it was nice, it was cheeky. We had time that day so I read the letter and I replied."
What can Klopp teach us about communication? Three things, at least, jump out at me.
No. 1: Good communication is authentic.
Speaking to the Irish Times about Klopp's reply – which arrived by registered mail, no less – Daragh's dad said: "What I really liked about the letter was that it was personal. You could tell by the language that he was using German phrases and that it was a personal response."
Authenticity matters because it creates trust. When we communicate authentically – whether with our clients, our customers, our colleagues, or the media – we are more likely to engage our readers, to be listened to, and to be taken seriously. All of that helps build relationships.
So even if you think you are too busy to reply, or you have staff who do that sort of thing for you, sometimes you just need to do it yourself. Sometimes, that small gesture is just what's needed. 
No. 2: Good communication is human.
When a journalist first asked about the "young Manchester United fan who wrote to you", Klopp broke into his characteristically toothy smile, took a deep breath, and said, "Daragh…" Simply mentioning Daragh by name brought the boy to life and made it personal. That's the Klopp way.
Here's something else. I can't help noticing that Klopp makes a point of hugging every player as he comes off the field. There seems to be a real human connection between him and his team, a connection that goes beyond the typical coach-player relationship.
I'm not suggesting that we all start hugging our clients, but that doesn't mean we have to be boring either. People are turned off when we spew out a whole lot of corporate BS. And although it is far easier for a solo professional or a small organization to allow their personality to shine through, even large corporations can humanize their communications by using simple, direct language. 
No. 3: Good communication serves a deeper purpose.
At the end of his letter, Klopp wrote:
"Having read your letter, though, I think I can safely say that one thing that will not change is your passion for football and for your club. Manchester United are lucky to have you.
I hope that if we are lucky enough to win more games and maybe even lift some more trophies you will not be too disappointed because although our clubs are great rivals we also share a great respect for one another.
This, to me, is what football is all about."
On this point, Daragh's father said: "What I love about the letter is that it's about sportsmanship and respect too and I think saying that to a 10-year-old is great."
Klopp's letter to Daragh wasn't a publicity stunt. In fact, Klopp told reporters that he hadn't expected it to go public. Even so, because it was authentic and human, and because it clearly demonstrated Klopp's passion for the game, the letter become so much more than a nice reply to a cheeky Irish boy.
Klopp's letter actually created something of value. It made Daragh happy, sure, but by focussing on the good aspects of sport, the letter somehow managed to envelope us in a warm sense of community. That might be a tall order for a lot of our corporate communications, but it's certainly worth thinking about and certainly worth striving for.     
Remember this:
Good communication is authentic, human and purposeful.
Read the BBC story and see Daragh and Jürgen here:
https://www.bbc.com/news/uk-northern-ireland-foyle-west-51580401
Effective Communication