Clarity is convincing.TM
You know how all companies seem to market themselves using the same words? "Results-driven, solution-oriented, whizz-banging blah, blah, blah..."
 
What I do is help engineers, lawyers, architects and other professionals figure out what really makes them unique and how to say it with a clear, human voice.  
 
As a result, their marketing materials — websites, brochures, proposals and presentations — cut through the clutter and stand out from the competition.
---
Verve Communications is a boutique consultancy dedicated to helping professionals communicate clearly and convincingly with their target audiences.
Verve helps build your brand, your revenue and your in-house capacity to deliver a coherent, compelling message.
---
Latest blog post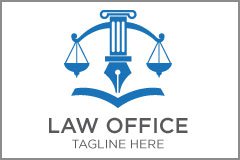 Tag – You're It.
January 18, 2019
Is it just me, or are you fascinated by the messages you see all around you?
My editor's brain is constantly whirring. I can't ride the subway without mentally critiquing the ads, and I'm forever re-drafting sentences I read in the newspaper – the latter usually out loud, much to my partner Richard's chagrin.