Clarity is convincing.TM
You know how all companies seem to market themselves using the same words? "Results-driven, solution-oriented, whizz-banging blah, blah, blah..."
 
What I do is help engineers, lawyers, architects and other professionals figure out what really makes them unique and how to say it with a clear, human voice.  
 
As a result, their marketing materials — websites, brochures, proposals and presentations — cut through the clutter and stand out from the competition.
---
Verve Communications is a boutique consultancy dedicated to helping professionals communicate clearly and convincingly with their target audiences.
Verve helps build your brand, your revenue and your in-house capacity to deliver a coherent, compelling message.
---
Latest blog post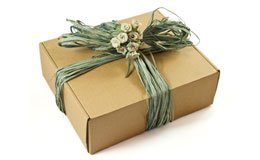 All Wrapped Up and Someplace to Go
December 21, 2018
Once upon a time, in a land down under (a.k.a. Australia), I worked for a 5-star Fijian resort called Turtle Island.
This was my first job after leaving the practice of law. As Operations Manager, I was responsible for writing – everything from guest information to marketing brochures to press releases.